Specialties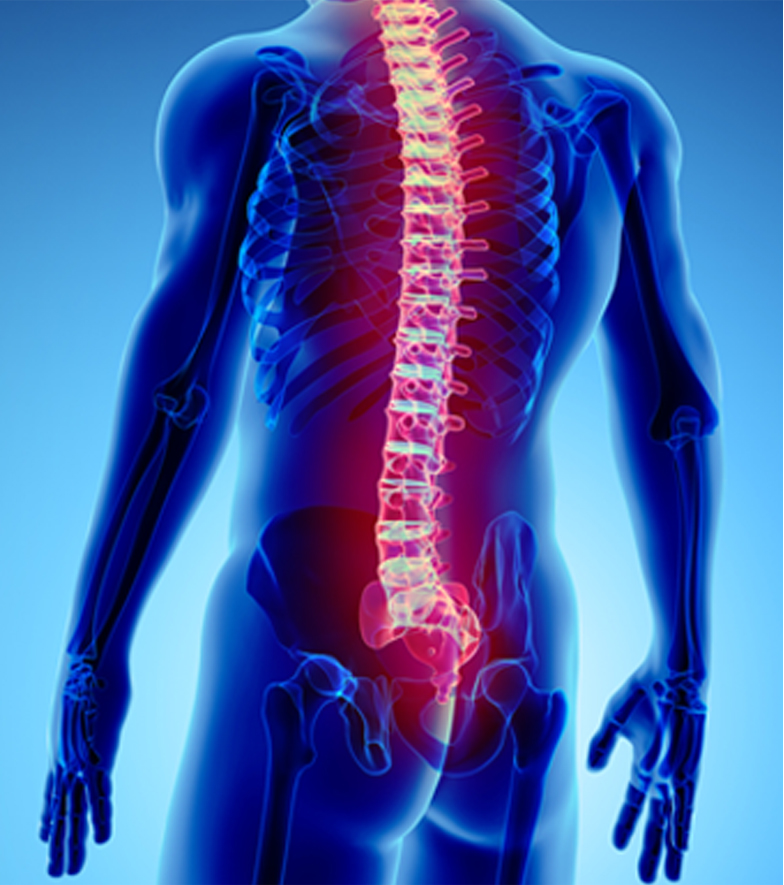 In the Spine specialty, we serve surgeons team offering several alternatives for the treatment of degenerative, traumatic diseases and deformities of the spine such as protrusions, hernias, tumors, scoliosis, deformities and fractures in their various surgical approaches. We have implants and resources for use of the open vertebral arthrodesis technique, minimally invasive arthrodesis, with navigation assistance, scoliosis and adult and child deformities, vertebroplasty, kyphoplasty, facet rhizotomy, lumbar and cervical percutaneous discectomy, in addition to occipto-cervical fixation.
Thoracolumbar Spine
XIA implant system – Screws and implants for spinal deformities and arthrodeses

XIA Ilios – Iliac screws and extensions

Luxor – Retractor for microdiscectomy

SUK – Vertebral Derotation System for Scoliosis

VLIFT – Expansive cage for corpectomy

AVS TLIF – Lumbar cage in peek for TLIF

AVS NAVIGATOR

XIA Anterior – Thorax-lumbar plate

XIA 4.5 – Screws and implants for pediatric deformities
Cervical Spine
Reflex Hibrid – Cervical plate for arthrodeses of up to 4 levels

Solis Cervical Cage – Cervical cage in peek

Oasys – Occipto-cervical fixation system

VBOSS – Basket cage
Various Systems
Multigen – Radio Frequency System

PCD – Vertebroplasty

Simple Block BRAMSYS – system for blocking Plexus and Peripheral Nerves

Equipment (Core + Sumex) – Set of electric motors and drills for surgery
Hydroxyapatite in granules

Orthos Geistlich of 5 and 7 gr – Bovine Lyophilized Graft

We work with complete solutions for the treatment of the main craniomaxillofacial and bucomaxillofacial pathologies, as well as esthetic-facial surgical procedures. We provide fixation systems for the different types of trauma and dentofacial deformities, meeting the demands of each face area, with plates, titanium meshes, screws and customized implants. In addition to specific material for reconstruction of the mandible, treatment of tumors, and also with a complete line of care for temporomandibular joint dysfunctions.
We have a line of electric and ultrasonic motors with varied options of drills, saws and blades, facilitating operative osteotomies.
In order to provide the best service anytime, we provide face trauma care with an emergency service 24 hours a day.
Craniofacial Core:
Motor for face microsurgeries with complete line of Stryker drills, saws and blades.
Universal Stryker:
Bone fixation module – 1.2 mm upper face
Bone fixation module – 1.7 mm mid face
Bone fixation module – mp – mini plating 2.0 mm
System for Orthognathic Surgery – Stryker Orthognathic: fixation modules – 1.7 mm / 2.0 mm / 2.3 mm
Stryker mandible fixation system – fixation modules – 2.0 mm / 2.3 mm
Stryker mandible fracture system – fixation modules – 2.0 mm / 2.3 mm
Stryker mandible reconstruction system – fixation modules – 2.0 mm / 2.3 mm
Sonopet:
Stryker ultrasound system
Medpor Line:
Implants for craniofacial contours and face traumas
Hydroset: